Missed this post last week while dealing with internet scum illegally selling my book.
I've actually been reading a lot!  I did knock out Crocodile on the Sandbank in audio, which was just as entertaining this go round as it was when I read it the first time.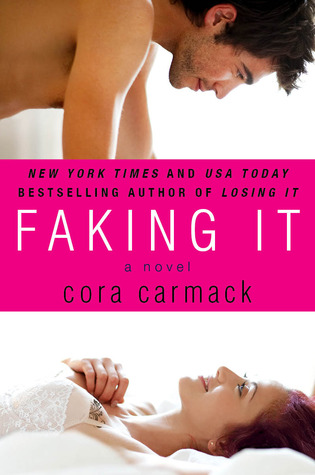 I also finished Cora Carmack's Faking It, which had a nice pair of narrators.  It's a new adult contemporary romance that capitalizes on the fake relationship turning real trope, which is something I always enjoy.  This is, I think, the first official new adult I've read (at least since that became a thing).  I would have been ALL OVER this genre in high school and college, but I find that I had a little trouble connecting with the characters and situation.  I was married already at 23, so it's just a very different life experience.  Still, that whole experience of shedding all the expectations foisted on you for your lifetime, figuring out who you are, trying like hell to make it in the world without your parents' help when the economy blows…definitely all stuff I remember.  And…kinda not something I want to dwell on now that I'm past it.  I think I'll be seeking out new adult reads that aren't straight contemporary from here on out.
In ebook, I finished Helen Kay Dimon's Everything You Need To Know, which is a must read for anybody on the dating scene, especially if you live in the DC area.  Somebody totally needs to create a website like the one in this novella.
Otherwise, my time has been taken up by the men of Sweet, Texas in Candis Terry's Sweetest Mistake (friends to lovers story) and Something Sweeter, as well as Home Sweet Home (emotionally wounded serviceman and a dog–tear jerker warning) in the anthology For Love and Honor.   I adore this tiny Texas town and the invariably stubborn, charming men the series focuses on.  This series is a must read for anybody who loves small town contemporary romance, ex soldiers, and big messy family stories.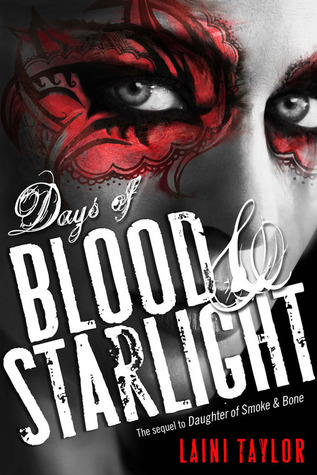 Since I've had a good strong dose of happy, I've finally started the audio of Days of Blood and Starlight by Laini Taylor.  The narrator is fabulous, and I have so much love for Zuzanna, I just can't begin to tell you.  She's one of those secondary characters you want to get her own book.  If I ever had a cat, I would totally name it after her.
In ebook, I'm starting Claimed, the 4th Flash Gold novella from Lindsay Buroker.  This series is the one that got me started in steampunk a couple years ago and I've been eagerly awaiting it.  There's been a VERY SLOW ROMANCE happening in this series and I NEED TO SEE IT THROUGH.
What's hanging out on your ereader or side table to be read this week?