It's just been a whole lot of UGH.
I've got a massive build up of fluid in my inner ear that refuses to drain.  Been all but deaf on that side for more than week and so far the steroid shot, Sudafed, and antibiotics haven't done squat.  It's driving me nuts.  I get relief when I lay down, but there's that pesky matter of having to work (which I can't do if I'm horizontal even if I could stay awake).  My balance is all wonky, so I haven't worked out since Monday other than to walk the dogs, and even that left me feeling queasy (although maybe that's the drainage and Sudafed).
I've managed to crank out about 3300 words since Monday, but it's slow going.  I'm to that point in the narrative where I'm leading up to the Black Moment, which I always hate.  So there is a bit of foot dragging.  But anyway, 8.5 scenes to go.  The boxed set release got pushed back to February (there has been a WHOLE LOT of life stuff among the various participants and we all wanted plenty of time to finish, swap, edit, revise, etc., so that readers get the best possible experience), so once I'm finished, it'll be sitting a bit as I dive into the next book.
We've got essentially 3 weeks left in this Round.  I want to knock out Wish I Might and finish the outlines for both Something's Gotta Give (Autumn and Judd's book) and the first in an unrelated trilogy (quartet? Depends on whether one of the characters gets her way) I'm not sharing details about yet. And I'd like to get in a little binge reading before I immerse myself into anything else.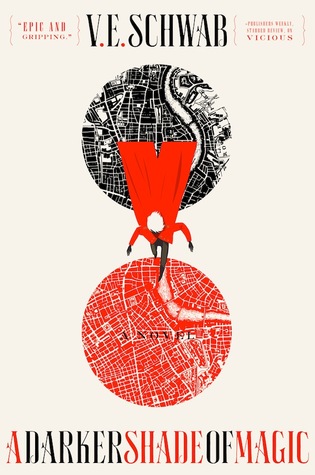 At the moment, I'm listening to V.E. Schwab's A Darker Shade of Magic, which is excellently narrated and not at all what I was expecting.   Which, I realize now, is because I thought I was grabbing Vicious.  But either way, very good.
And now I'm off to make some phone calls before the next conference call I'd rather sleep through.